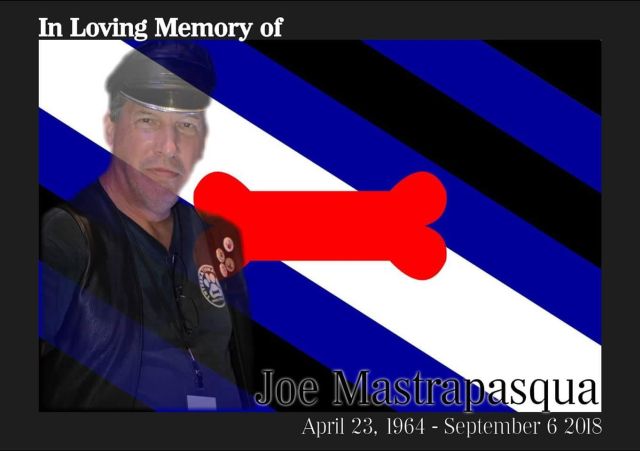 International Puppy was established by founders Flip Gray and Joe Mastrapasqua in November 2011. Bruce Taylor who had been helping establish IPC since the beginning was added as an owner in 2015. The mission of International Puppy is to help the human puppy community grow and to hold an annual International Puppy Contest to show the best of the best human pups from around the country and around the world. It's more than just a one weekend annual event, it's a daily, year-round effort to bring the puppy community together. We are working hard to promote education, understanding, opportunity and friendship to pups new and old.







The International Puppy Contest was created in 2011 to fill the 7 year void left after the International Puppy and Trainer Contest was replaced by the International Puppy and Trainer Conference (IPTC) in 2006 which held educational classes and demos instead of contests. IPTC was later retired in 2010 (see IPTC farewell Press Release). International Puppy tried to contact the former producers of the retired IPTC in hopes of continuing it but received no replies. After seeing several messages posted publicly by them stating they were not going to change their minds about retiring IPTC, we decided to create our own contest. It was originally designed to be a local Leather Puppy category for the Tampa Bay LeatherSIR and Leatherboy Contest which quickly became the model used by many other puppy contests around the nation. After the initial announcement for the Tampa Bay Leather Sir/boy/puppy Contest, feedback from puppies outside the Tampa Bay area and outside the leather community required it to rapidly expand to be pansexual and include all puppy breeds (leather, rubber, etc.). To avoid the confusion and conflict caused by being part of the local leather contest, it was decided to make it a separate contest open to all puppies internationally regardless of breed, gender or location.
After announcing we were now going to be an international contest, we were contacted by one of the former co-producers of IPTC inquiring why we were not continuing the retired IPTC legacy. International Puppy is all about puppies, our focus is not about trainers or handlers, it is about puppies and giving puppies with or without owners or trainers a place to show off, have some fun and earn a title at the same time so we decided not to attempt reviving the retired IPTC which focused on puppy and trainer couples.
No details about the retired International Puppy and Trainer Conference or their abandoned International Puppy and Trainer Contest could be retrieved from any public resource as all of their domain names were expired and all of their websites were taken down. Very little information could be found about International Puppy and Trainer Conference at all in the Leather Archives so Pup Flip Gray and Master Joseph Mastrapasqua of Puppy Graphics, LLC created a new contest from scratch using the existing Tampa Bay Leather SIR/boy/puppy contest as a model, registered it in the state of Florida as dba International Puppy and filed for a trademark with the United States Patent and Trademark Office.
We immediately started helping puppies around the world organize their own groups and contests and the puppy community grew at a rapid rate confirming the need for new contests, events and awards dedicated entirely to the puppy community.
We wanted to create an event that was controlled and organized for puppies by puppies in a way that didn't depend on only one or two individuals to ensure it could survive the test of time so we changed International Puppy from a DBA to an LLC and added additional owners. We feel we have accomplished that goal and what we feel Patrick Chees (aka Nipper) and the Lone Star boys of Leather, creators of the first International Puppy Contest, originally envisioned for puppies in 2001.
We're looking forward to meeting all the puppies, handlers, trainers and their admirers at our next International Puppy Contest!
---
Human Puppies have been a part of the Leather & Fetish community for years. Below are links to other sites that we recommend checking out for more information and resources about human puppies.

See also: Puppy Flag History

Bill (Trooper) Boyd Best in Show Memorial Award History

Home

Info

Staff

Contestants

Contest Application

Press Release

History

Merchandise

Copyright © 2013 International Puppy. All rights reserved.

|